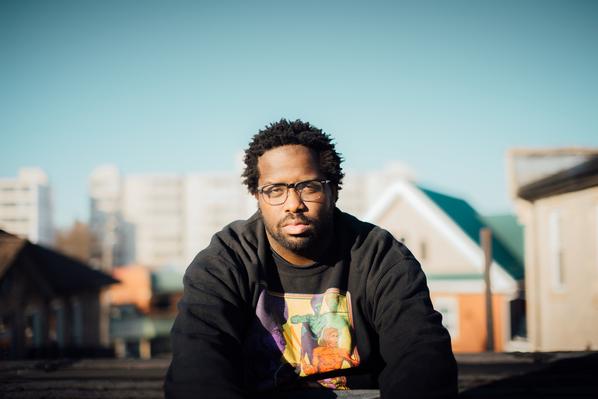 Elaquent has seen music through two prisms. On one hand, the producer born Sona Elango has witnessed its power as a connective tissue that brings people in a city––a culture––together. Unifying. On the other, he understands just how deeply isolated one must be to find new corners of his own psyche. A native of Guelph, Ontario, Elaquent grew up without access to the infrastructure that's readily available in a major city, and had little direction in terms of learning how to craft beats, or to play live. That forced him to learn by trial and error––but it also freed him from the cynical types of networking that gobbles up the time of creative people in coastal cities. And when he finally emerged with his own sound, Elaquent got to work establishing just the kind of scene he had been missing in his formative years.


Elaquent has spent this decade forging a style all his own, internalizing the sounds of great producers like J Dilla and DJ Premier, but glitching and altering them to the point
where his voice became inimitable. With a sprawling catalog that includes dozens of projects and countless remixes, Elaquent has become one of beat music's most compelling figures––despite living thousands of miles from its Los Angeles epicenter. As Noisey once pointed out, he's been pivotal in emphasizing the varied influences of beat music;-- pushing the genre into new, previously unthinkable spaces and helping to establish a vibrant beat music scene in Toronto. His new Mello Music Group album, Blessing in Disguise, distills those years of boots-on-the-ground relationship
building and solitary refinement of his craft into one gleaming masterwork. Elaquent's work breathes life into digital sounds, but it also filters physical experiences through the grime and existential muck of the internet. With careful planning and a unique attunement to the outside world, Elaquent gets his records to tell stories in ways
that few instrumental albums can. As for the story his latest record tells, Elaquent notes that life's hardships are often the most valuable experiences one can have: "There's always something positive to pull from any bad situation," he says. With Blessing in Disguise, Elaquent continues his reign as one of the beat scene's greatest innovators.